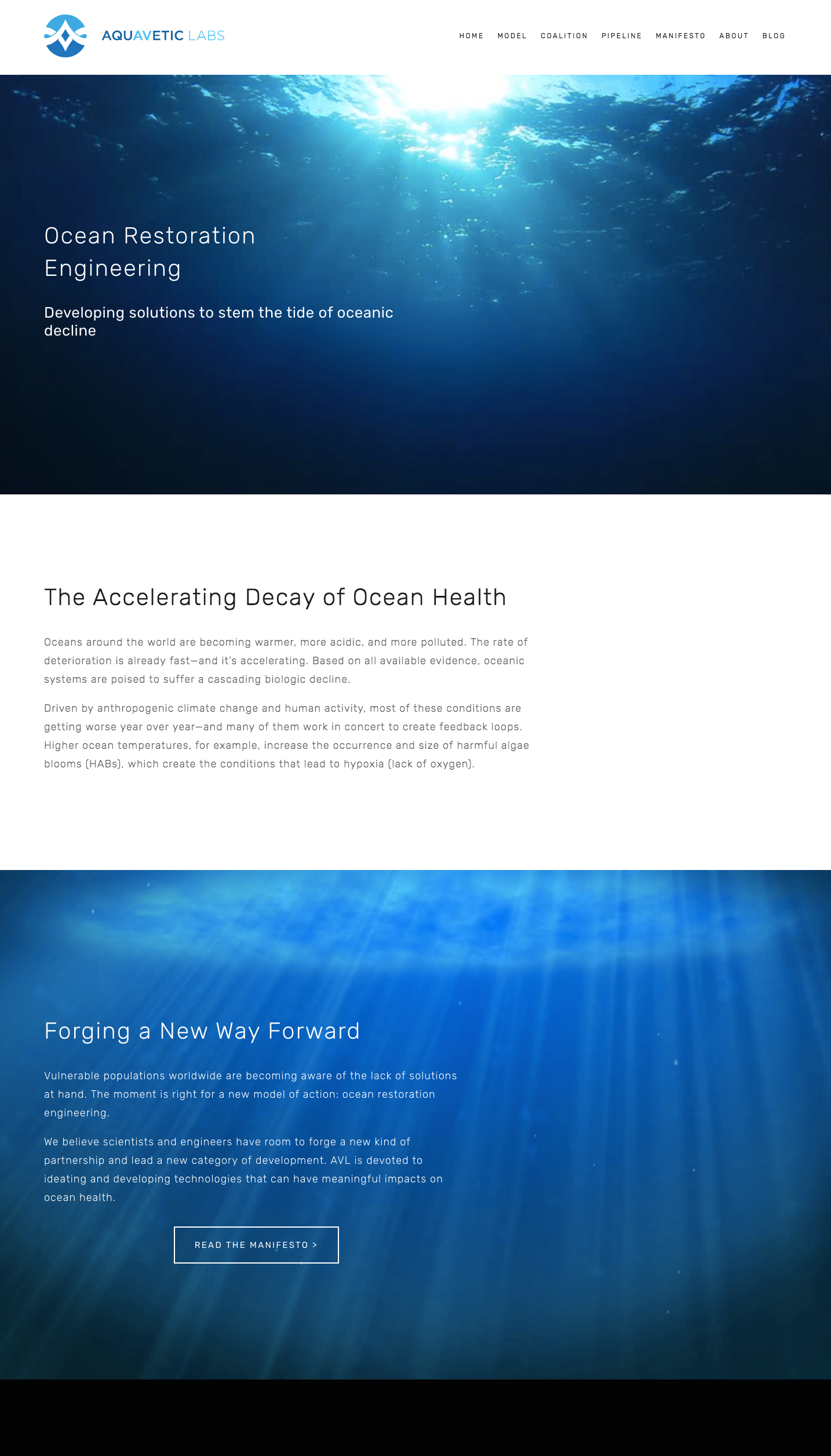 Formed in 2016 as an engineering think tank, Aquavetic Labs (AVL) transitioned to an incubator in 2019. Multiple engineers on our team have experience in the medical device field, and early on they offered a metaphor that's proved apt in defining our mission: building medical devices for the ocean. We are devoted to ideating and developing technologies that can have meaningful impacts on ocean health.
In the run-up to AVL's official launch this July, my roles have included:
Naming + branding

Content strategy: Working closely with founders, engineers, and contributing authors in the planning and construction of core whitepapers (both public-facing and proprietary)  

Writing + editing: manifesto, whitepapers, investor pack, partner docs,  corporate docs, mission statement, website, et al.

Soliciting + integrating feedback: The target audience for a given piece of content can be investors, partners, scientists, journalists, the interested public, or all of the above, so it's crucial to get detailed feedback from multiple POVs in order to find the right balance of style and tone. And, of course, to make certain that all the science is  on point

Being an observant fly on the wall during engineering work group sessions

Putting the website together: Structure, content, flow, imagery, template customization, versioning 
At launch, AVL is incubating two companies: one focused on engineered ocean upwelling (pelagic aquaculture), the other on mitigating thermal stress in salmon rivers (thermal refugia).
aquaveticlabs.com (currently in beta)